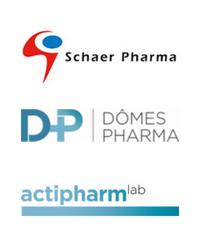 Schaer Pharma, Itingen, Switzerland has acquired the product rights as well as the worldwide distribution business of Magnesium San Pellegrino, an OTC laxative remedy in an asset deal from Actipharm SA, Geneva, a subsidiary of Dômes Pharma, Clermont-Ferrand, France plus the option to acquire further human OTC products depending on regulatory rulings.
Schaer Pharma is an innovative Swiss family managed OTC company with international presence in 40 countries which complements with this transaction its product range, increases its position in the distribution channels and realizes sales synergies. Dômes Pharma is a French family-managed pharma company in animal health which increases its focus on its core business with this transaction.
Jürg Kurmann Mergers & Acquisitions has identified the transaction opportunity and advised the buyer in the negotiations.
---
About Jürg Kurmann Mergers & Acquisitions
We support owners and companies in Acquisitions and Divestitures, Restructurings and Corporate Governance topics. We provide individualized support for our clients with full personal commitment. Our approach is customer centric and tailor-made to the specific situation.
Contact us here.