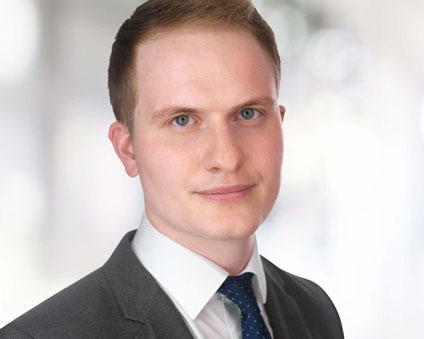 Marc Uhlmann joined Jürg Kurmann Mergers & Acquisitions in 2015 as a freelance Analyst and Senior Transaction advisor in parallel to his 50% employment in the Risk Management division of ZKB.
In the fall of 2017 he founded the start-up company Nimbo AG with the partners of Jürg Kurmann Mergers & Acquisitions and has been working full-time for Nimbo ever since.
The business idea of Nimbo is based on the insight that many entrepreneurs, when they are faced with the issue of succession or sale, first of all want to know the approximate value of their company for themselves and as anonymously as possible.  On the other hand, if the intention to sell becomes more concrete, company owners normally need support, but often do not know where they can find a suitable partner in the non-transparent consulting market.
Nimbo takes care of these two needs. The website nimbo.ch/.de/.at offers an anonymous, very differentiated valuation based on a questionnaire with qualitative and quantitative questions. This is often followed by a telephone exchange in which questions are answered and hints given, but also - if desired - a suitable consultant from the Nimbo consultants network can be recommended.
Nimbo serves the entire German-speaking Europe and soon also the Italian-speaking area. Since 2019 the economic research and consulting company BAK Economics AG has been a strategic partner and investor in Nimbo AG along with its founders. Marc Uhlmann holds a Bachelor's degree in Business Administration from the University of Basel, a Master's degree from the University of Zurich and is CFA Level III.
Jürg Kurmann M&A: What advantages does Nimbo offer companies interested in selling compared to other offers on the market?
 

There are many company valuation indicators available via the Internet or publications, e.g. how many times turnover or operating profit ("turnover multiple" or "EBIT multiple") are typical in a certain industry, but these indicators are very unspecific and ultimately only meaningful to a very limited extent. The value of a company depends quite decisively on its specific parameters such as size, industry, existence of an owner-independent management, customer concentration, series or individual products, etc.
In order to obtain more differentiated information, entrepreneurs normally must disclose their identity to the providers of valuations, and that is not what most people want at this stage. At Nimbo this is possible anonymously.
Nimbo is not the only provider of a company valuation on the Internet. What distinguishes us is the in-depth analysis. In addition to the usual indicators such as turnover or operating profit, our valuation also takes into account numerous qualitative factors such as company size, industry sector, dependence on the owner and certain customers or suppliers and much more. Our very powerful valuation algorithm is also continuously refined with various feedback loops based on the large amounts of data we process.
Once company owners have completed the test, they receive a detailed report within minutes, which not only shows a value, but also explains to them how the valuation came about. Even if they do not agree with the value determined, they have an overview of the value drivers. This report is sent to the indicated email address. You do not have to register or provide any personal information. If there is no interest in a telephone exchange, the contact with Nimbo ends at this point. 
Nimbo uses a new indicator developed by Nimbo, the "EBITC", to determine the company value; what is this?

EBIT is known to be earnings before interest and taxes and is a very central figure in company valuation practice. It can be multiplied by an industry-specific multiplier ("EBIT multiple") for an initial estimate of the enterprise value. For medium-sized companies, this ratio is usually distorted by owner-specific managing director compensation.
The owner is often also the managing director and sets his own salary, depending on his private needs, the current liquidity situation of the company as well as tax and other considerations. This significantly distorts the true profitability of the company.
An analysis of the database of Nimbo with a large number of known purchase offers for medium-sized companies has shown by means of statistical methods that basing the valuation on the EBIT before deduction of the managing director compensation allows a significantly better prediction of the value of purchase offers received than if based on the EBIT.
We have therefore created the term EBITC ("Earnings before interest, taxes and CEO compensation"). The EBITC also avoids the tedious discussion about what would be the market remuneration of the owner. Also, it is often closer to the personal assessment of the company's earning power by the owner of a medium-sized company, since ultimately his personal value added is composed of the profit of the company plus his compensation charged to the P&L.
How do you refer consultants to the entrepreneurs who turn to Nimbo about the valuation, and is there no conflict of interest here?
The consulting market as a whole is very non-transparent. If the entrepreneur has no experience and does not know what to look for, the search for a consultant is like a lottery game. In this area, too, Nimbo wants to create transparency through our constantly growing M&A consultants database. In particular, we record the industries in which the respective consultants have specific experience and over time we will be able to enrich this information with feedback and quality assessments from the clients we refer. The selection of recommended Consultants is based purely on suitability criteria, and the commission rates are the same for all consultants.
About Jürg Kurmann Mergers & Acquisitions
We support owners and companies in Acquisitions and Divestitures, Restructurings and Corporate Governance topics. We provide individualized support for our clients with full personal commitment. Our approach is customer centric and tailor-made to the specific situation.
Contact us here.